From October 25th to 26th, 2023, SupplySide West was grandly held in Las Vegas, USA. As the largest raw material exhibition in the United States focusing on plant extracts, functional food raw materials, pharmaceutical raw materials, beauty cosmetics raw materials and health care product raw materials, SSW is the vane of the global pharmaceutical and health care market. This exhibition attracted more than 1,400 companies around the world. The atmosphere was very hot and lively.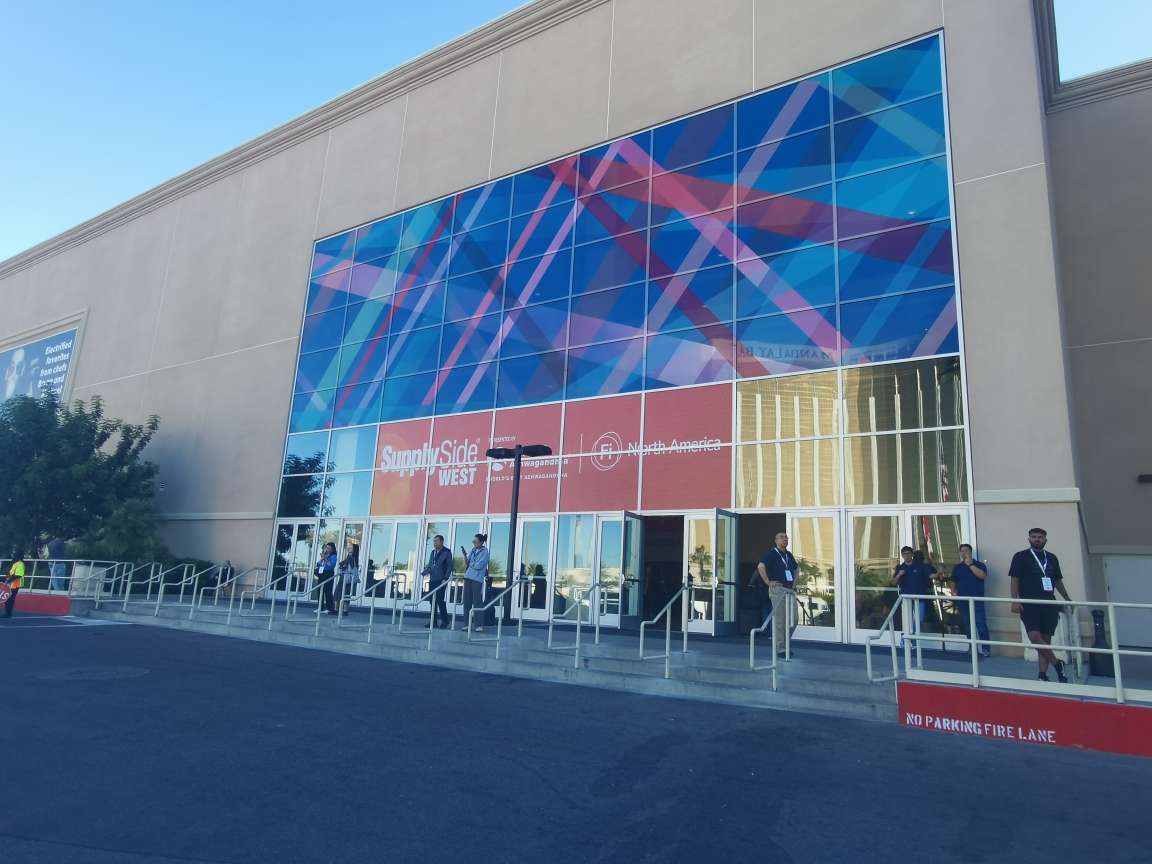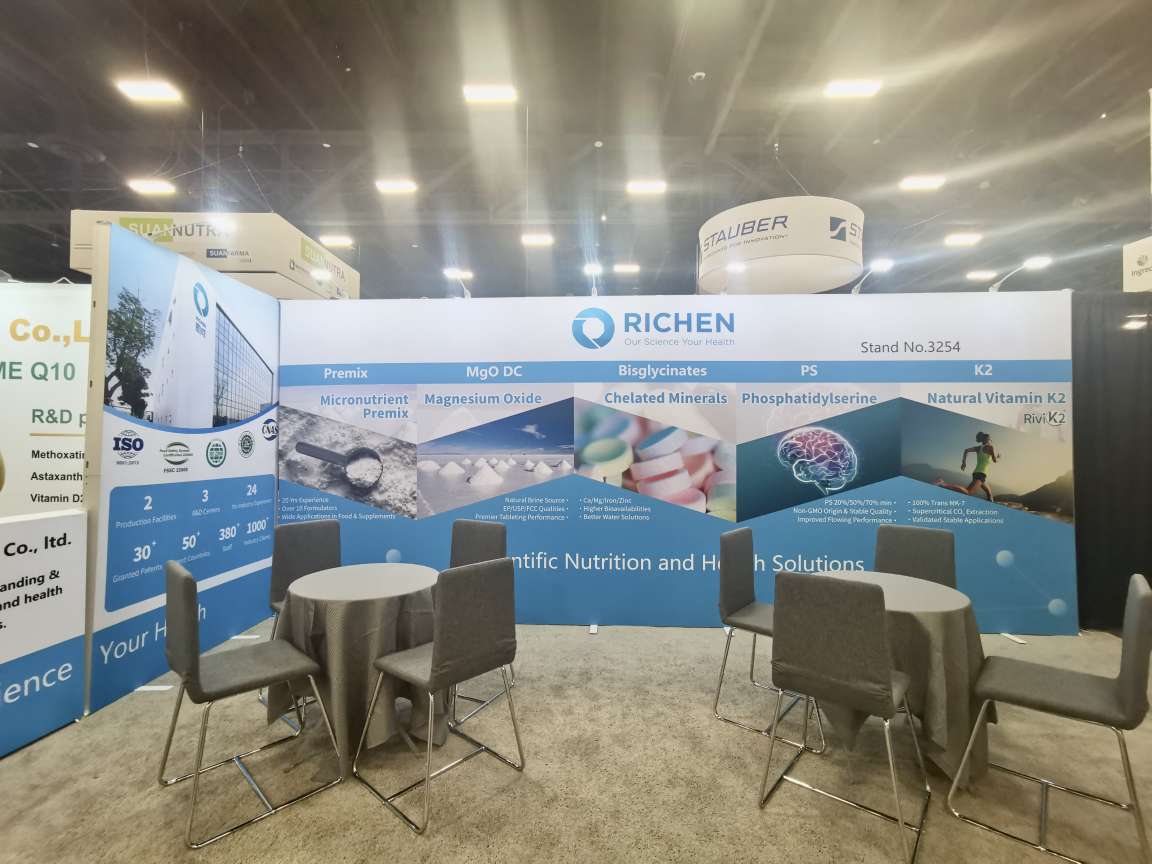 At the exhibition, Richen once again made a brilliant appearance with its star products such as RiviK2® vitamin K2, phosphatidylserine (PS), magnesium oxide, chelated mineral salts, micronutrients premix and diversified solutions. Richen conducted in-depth communications with domestic and foreign customers on future cooperation, built industry consensus, and discussed market development. The site not only brought together old and new friends from the United States, but also attracted a large number of professionals from Europe, Asia and other parts of the world to negotiate and exchange products, market trends and cutting-edge technology research, with a view to establishing further cooperative relationships in the future.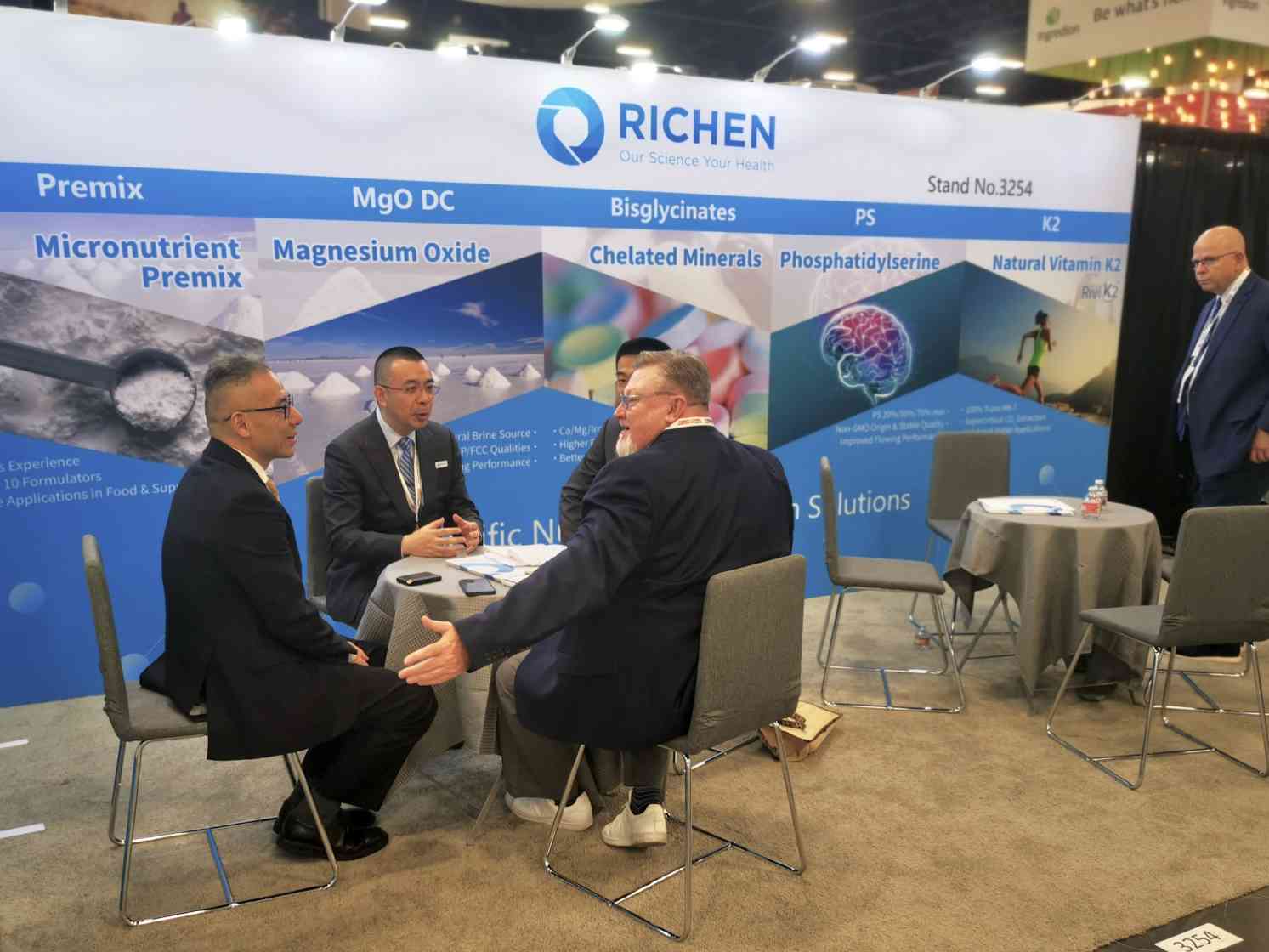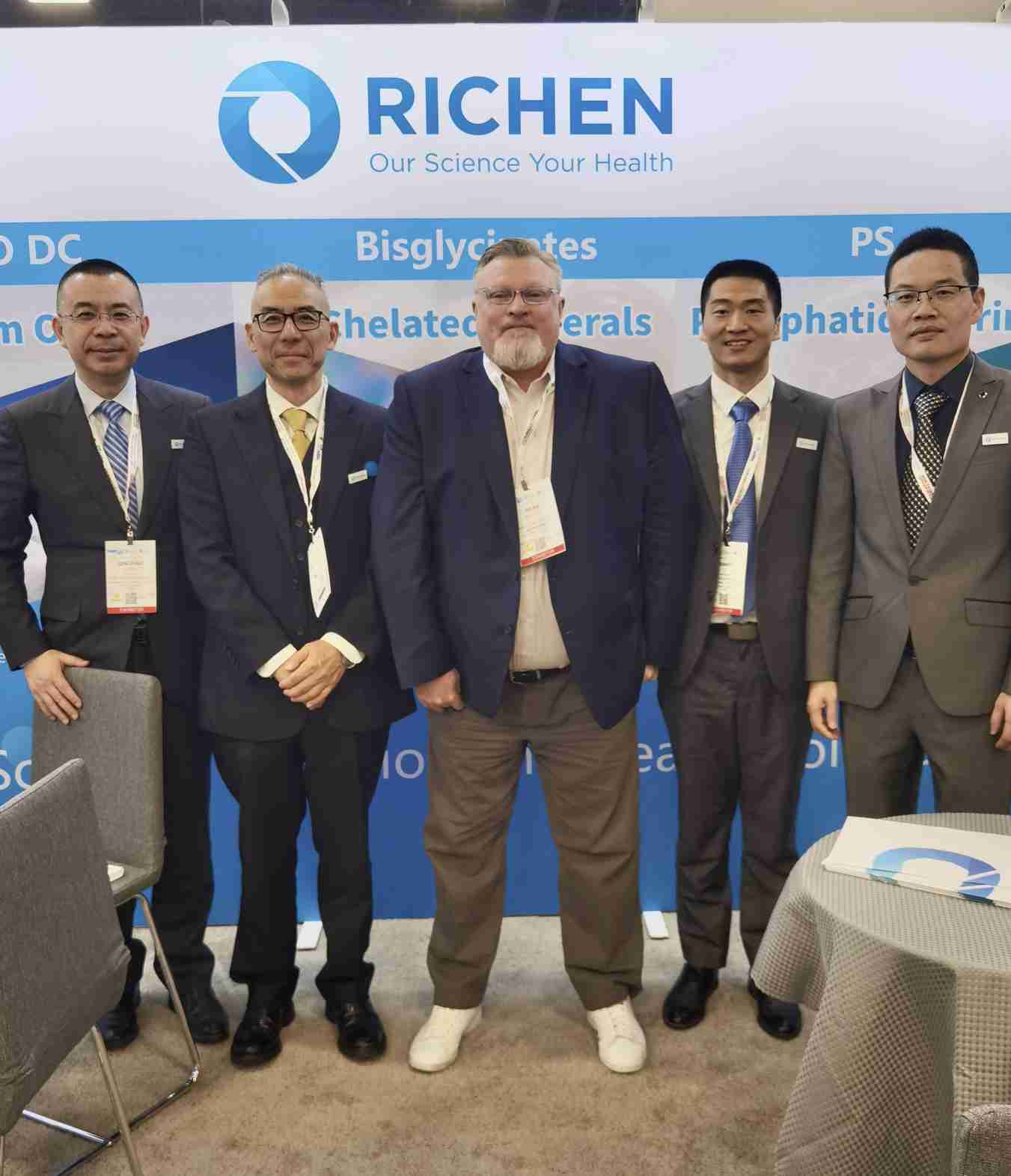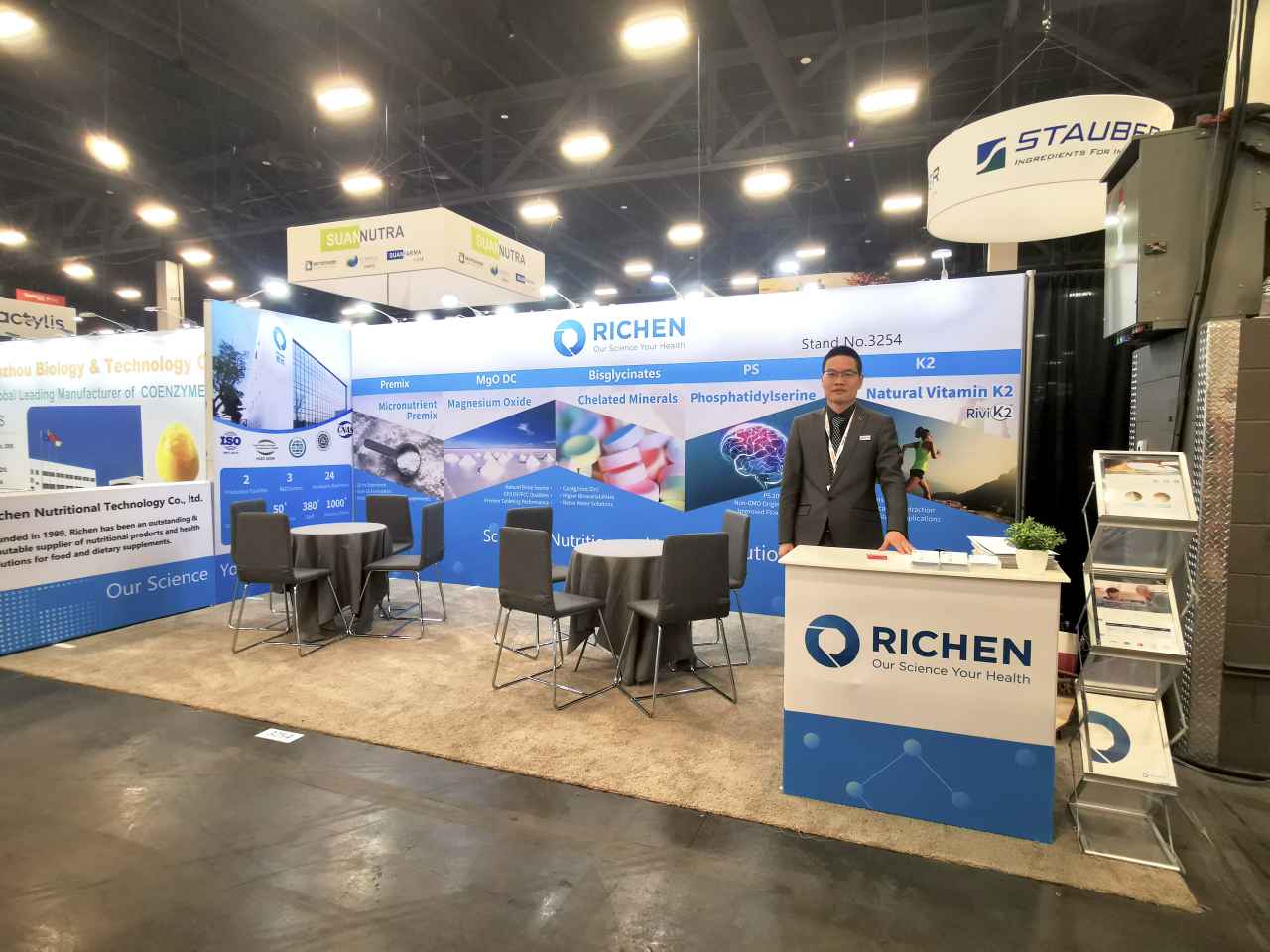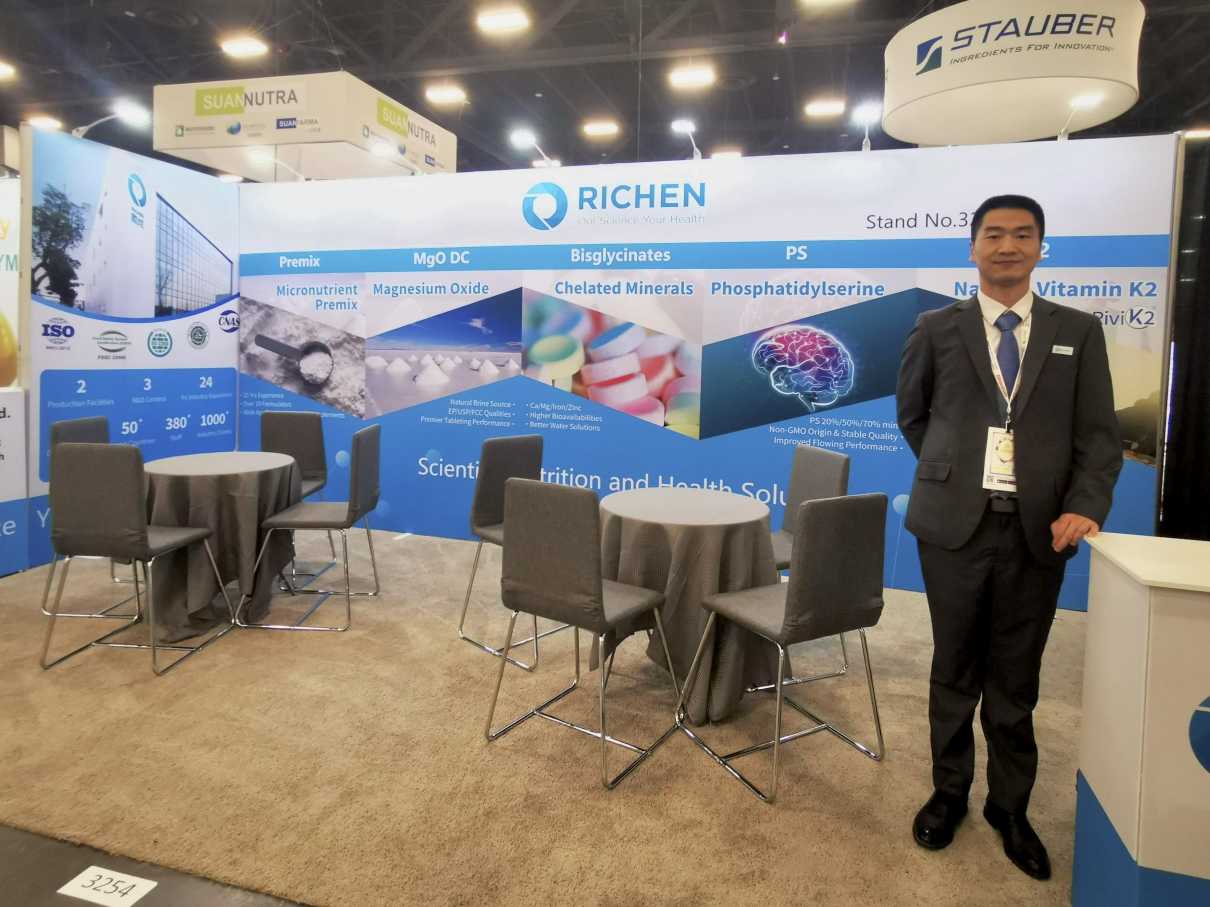 At the booth 3254, our team patiently and meticulously introduced our innovative nutritional raw materials, solutions and full-services to new and old clients. Partners have given great recognition to Richen's innovative product research and technological development capabilities, and have paid deep attention to a series of our core products. We are eager to stand out in more overseas exhibitions and work with clients to provide people with scientific nutrition and health solutions.
Richen Nutritional Technology Co., Ltd. was founded in 1999 and is a professional supplier of nutritional and health products & solutions from China. With a deep understanding of food and nutrition, Richen is committed to perfectly integrating innovative nutritional biotechnology with the latest product ideas, scientific basis and application technology. By providing scientific and nutritional solutions, timely and warm professional services, Richen serves clients  of food and beverage, special dietary and dietary supplement market create nutritional values.
---